In a rapidly evolving crypto sector marked by significant events, such as the U.S. Fed raising the interest rate again or even the approval for the BlackRock ETF, ensuring the stability and integrity of digital assets has never been more crucial for FameEX. Responding to this call, FameEX, a global digital asset derivatives trading platform, has fortified its internal capabilities and leveraged innovative technologies to enhance its risk management system. Employing a four-layer ladder technology protection combined with an encryption and private key server hierarchical management system, FameEX establishes a robust defense against potential asset loss risks in order to draw a parallel to an extreme crypto winter or even the exchange collapse.
Beyond these measures, FameEX has crafted a comprehensive protection system, rooted in the principle of holistic security which prevents both internal and external threats. This system seamlessly spans across all business facets of the platform which can be its user withdrawals, transactions, or storage. The efficacy of this system is proven with FameEX boasting a record of zero security incidents over a span of three years.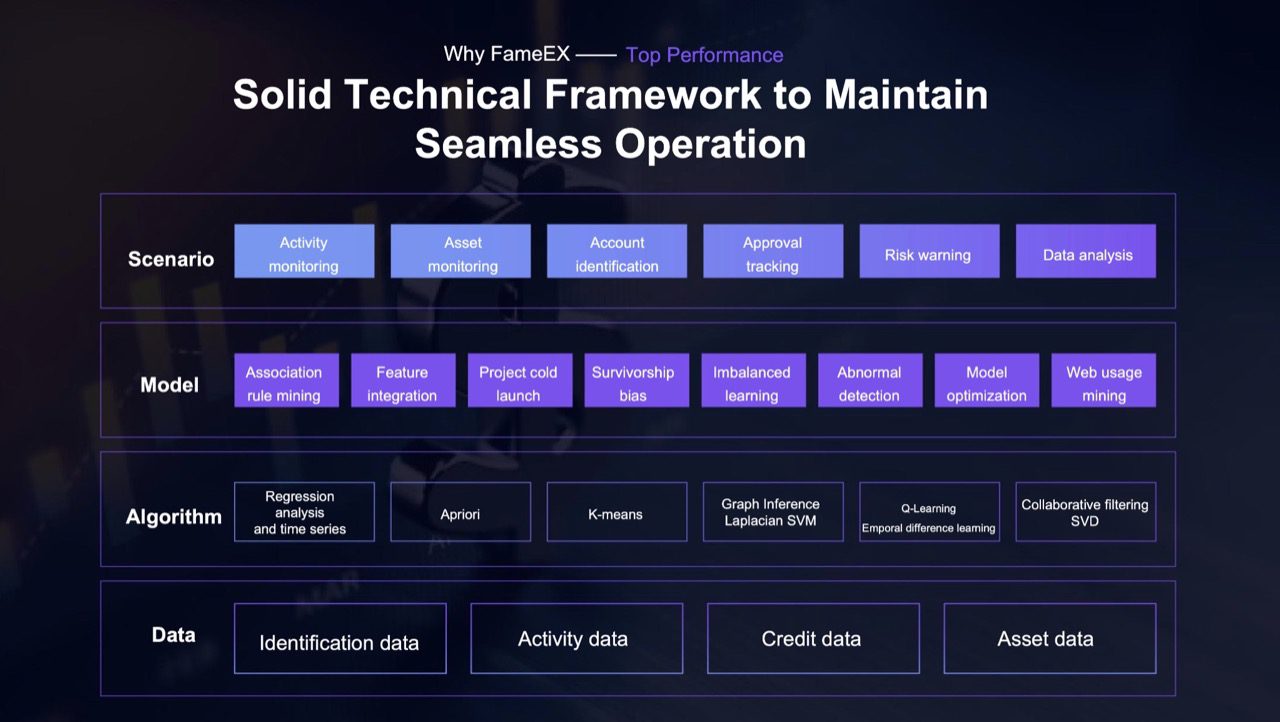 While ensuring the safety of digital assets remains a fundamental promise for any reputable exchange, FameEX believes in setting the bar higher. Aligned with its mission to "reduce the risk of user transactions and foster a fair and unrestricted trading environment", the platform places particular emphasis on safeguarding fiat currency deposits to ensure an easy and secure gateway into the crypto realm for investors. This involves stringent compliance with legal standards and regulatory directions, a foundational pillar in minimizing risks for users.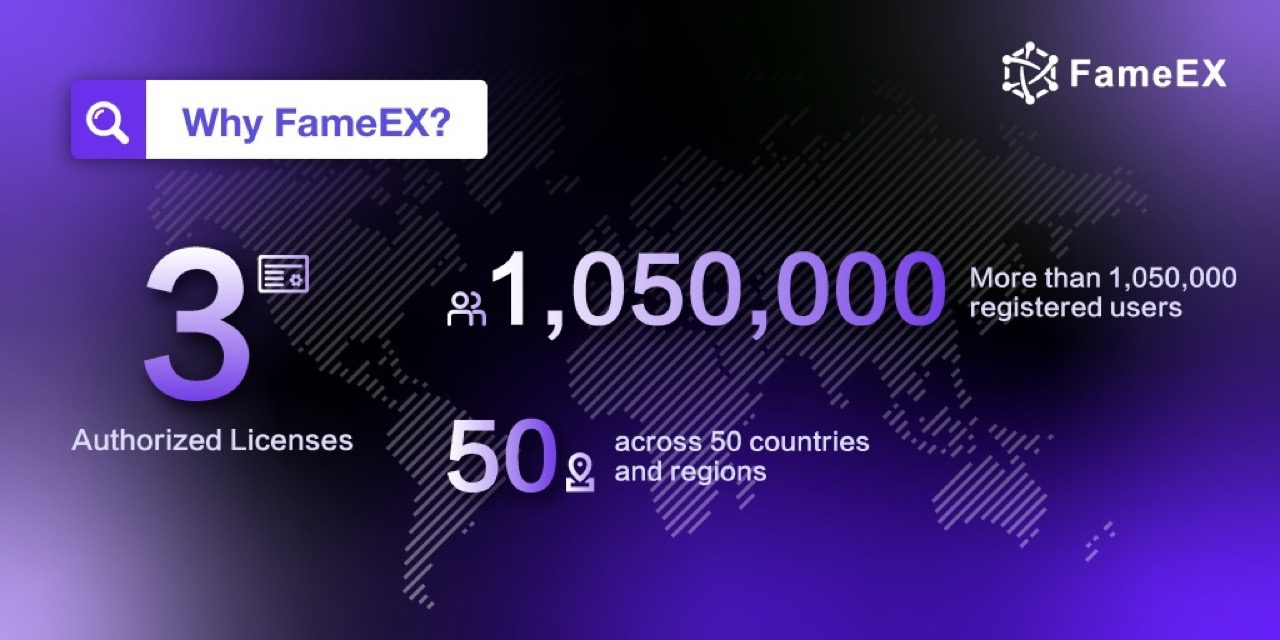 In a strategic departure from the common over-the-counter trading model, FameEX collaborates with prominent crypto-payment service providers like Coinify and Banxa. These partnerships ensure quick, safe, and straightforward fiat currency deposit channels. Leveraging their vast experience and myriad of licenses, Coinify and Banxa guarantee the legitimacy of their services, further solidifying the trust of FameEX's clientele. One of the pivotal advantages offered by this collaboration is the direct purchase access mechanism, which streamlines and secures fund transfers for FameEX investors. Especially noteworthy is the platform's user-friendly interface, designed with crypto novices in mind, which offers a hassle-free trading experience. Moreover, it negates the need to transfer crypto assets from custodial wallets, drastically cutting down risks associated with unintended fund losses.
In an era where regulatory scrutiny is on the rise, operating within legal frameworks isn't just a testimony to an exchange's robustness, but also its commitment to prioritizing users. By opting for direct purchasing methods from crypto service providers, FameEX exemplifies its dedication toward users. This decision encapsulates FameEX's brand mission to "Reduce user's transaction risk and foster a fair and open trading environment".
About FameEX
Launched in 2020. FameEX is a global cryptocurrency exchange that currently provides fiat-crypto, crypto-crypto, grid trading, futures, options, margin, spot and a hugely popular referral and affiliate program. With more than 1,050,000 registered users across 50 countries and regions. FameEX provides a secure, stable and efficient 24/7 trading platform. In addition, FameEX keeps pushing the boundaries of the crypto exchange industry, exploring frontier growth opportunities and strengthening core competencies, expanding into adjacent product offerings and developing innovative business models that lead the way in bringing Web3 solutions into the crypto ecosystem including recruiting more Web3 developers and researchers to enrich the Web3 product that will support those visionary traders.
Find FameEX on:
Website: https://www.fameex.com/
X (Twitter): https://twitter.com/FameEXGlobal
YouTube: https://www.youtube.com/c/FameEX
Telegram: https://t.me/fameexgroup
Discord: https://discord.gg/V8yvKPxVCk
Trade on-the-go with the FameEX app (iOS/Android)