The crypto market has witnessed several ups and downs over the years, but the recent market crash got investors thinking about making amends to their portfolio approach and building one that remains least affected by market fluctuations and delivers constant profits. In this period, staking emerged as the primary investment choice amongst crypto enthusiasts, owing to its regular yield of profits, along with returns through the growth in the value of tokens. The value locked in the DeFi space increased tremendously from $275 million in early 2019 to a staggering $247.48 billion in Dec 2021. And this led to the emergence of DefiLabs, a project that employs Artificial Intelligence to manage asset allocation, diversify the portfolio, and recommend high-yielding liquidity pools to users.
DefiLabs is a decentralized platform that allows users to invest in the most profitable options with minimum risks. By using AI, it dynamically manages the portfolio and helps bypass or eliminate market risks. DefiLabs has been delivering superior returns, as high as an APY of 443%.
Project Smart Contract Audit by Certik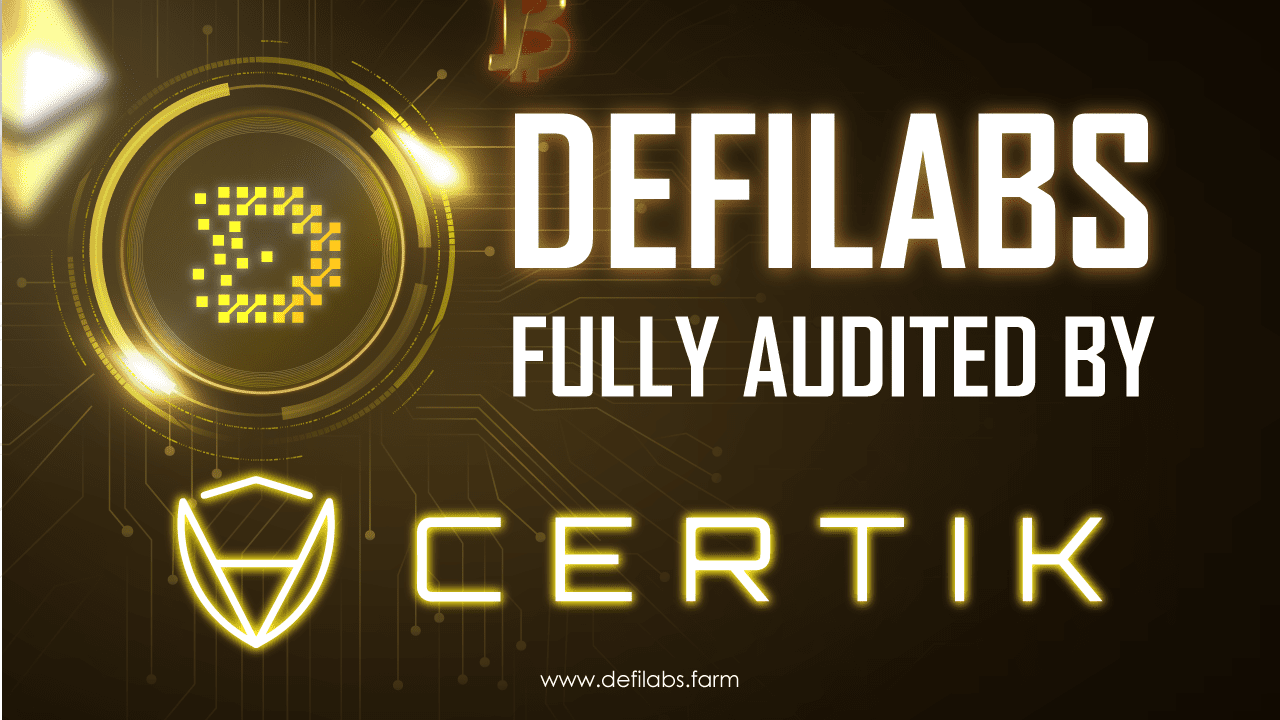 The DeFi industry is completely based on the trust we put in the code. Since smart contracts are immutable and cannot be changed once they're deployed, code security must be perfected before release. Here, Certik is a blockchain security firm providing the industry-leading cutting-edge Formal Verification technology on smart contracts and blockchain networks. DefiLabs also underwent this rigorous audit by Certik, and the report turned out to be great.

DefiLabs Staking

DefiLabs' focus on staking is due to the latter's increased popularity and its ability to deliver a substantial passive income. Staking is a way of locking one's holding in smart contracts and generating a passive income. Proof-of-Stake blockchains rely on their model to verify transactions on the blockchain. In addition to that, it promotes the project's economy, with users holding on to their tokens rather than trading them off at short intervals. It's one of the safest ways to secure a regular stream of funds largely unaffected by market fluctuations.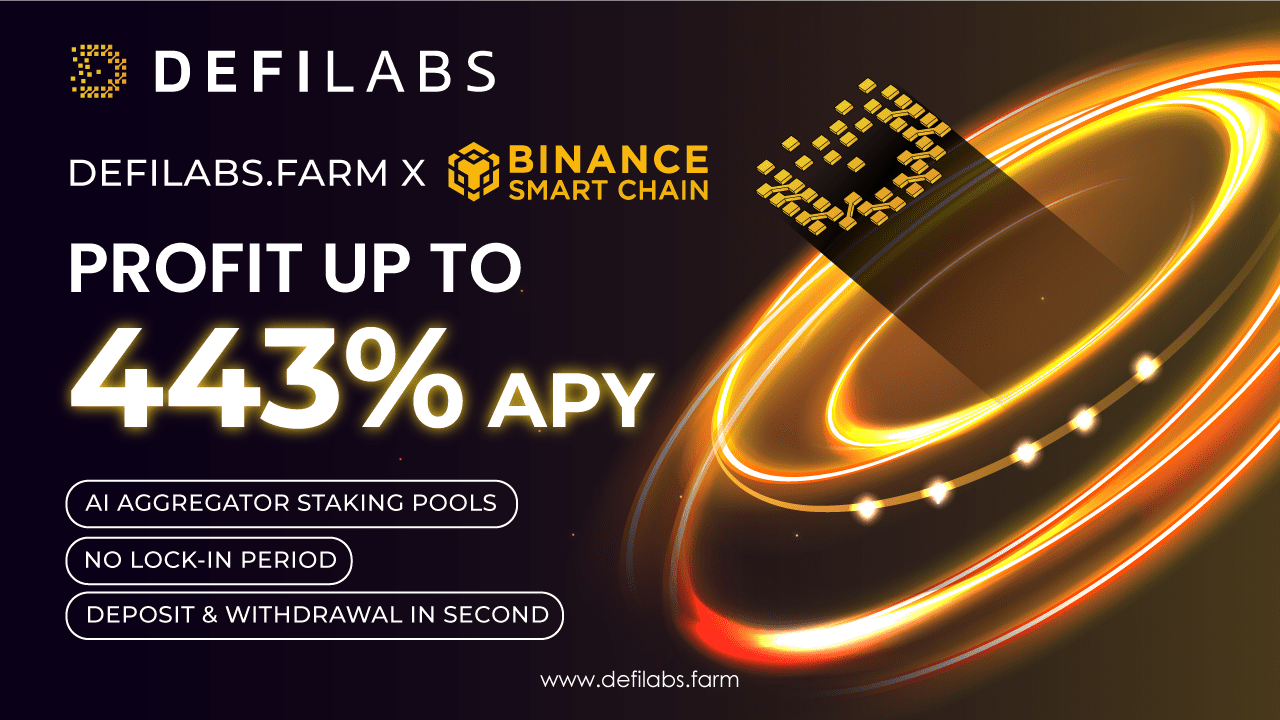 Benefits of DefiLabs
DefiLabs relies on smart contracts to carry out operations and employs the most advanced security protocols, making it one of the safest platforms in the DeFi space.
Operations executed manually are bound to run into errors once in a while, no matter how efficient these are. But, with the use of AI, DefiLabs has managed to reduce risks and eliminate errors altogether. It ensures investment in suitable projects and effective portfolio management. 
The DefiLabs team is available 24×7 to help users get acquainted with the platform and resolve any queries they may have. The all-around customer support ensures that users worldwide receive immediate assistance, with the time-difference playing no role whatsoever.
Community-based platform:
Decentralization has, of late, become the key to the success of projects, and when its coupled with user-oriented policies employed by DefiLabs, users are in a great experience. DefiLabs believes in the participation of the community in all decisions and allows investors to share their views on all significant changes.
If you have been looking for a platform to help build an exemplary portfolio, DefiLabs would be a great choice. The use of AI in the DeFi space is a relatively new concept, and the initial days would be the most profitable. So, go ahead and register on DefiLabs without any delay.
To find out more about DefiLabs, visit the official website: https://defilabs.farm/
Also, follow DefiLabs on all social channels to stay updated with the latest developments and offerings.
Twitter: https://twitter.com/defilabs_farm
Facebook: https://www.facebook.com/DefiLabs-102149172444349/
Instagram: https://www.instagram.com/defilabs.farm/
Telegram: https://t.me/defilabs_farm / https://t.me/defilabs_cn
YouTube: https://youtube.com/channel/UCTvqADvK4R9Pg_OwvPladEg