Security is paramount in the realm of cryptocurrency exchanges. As digital assets soar in value, safeguarding them becomes non-negotiable.. After reviewing a multitude of exchanges, 5 safest ones stand out
The rapid expansion of the cryptocurrency sector has given rise to a plethora of cryptocurrency exchanges, each offering a diverse range of digital assets, funding methods, trading pairs, and fee structures. Fortunately, as the cryptocurrency industry has continued to evolve, so did the level of security among these exchanges.
This article will give insights on each website and the different levels of security they offer.  Without further ado, let's introduce some of the top-tier cryptocurrency exchanges with the best safety.
Top 5 Safest Crypto Exchanges
Safety is everything when choosing an exchange platform, as it is a key point for traders who buy and sell cryptocurrencies. Taking security features into consideration, here are some top picks for the safest crypto exchanges to buy and sell crypto assets.
eToro
One of the oldest exchanges, eToro has had a hand in the crypto world with a history that actually pre-dates Bitcoin! eToro was launched in 2007 as one of the original online investment companies. Since then, the company has grown immensely and offers exposure to stocks, commodities, ETFs and crypto.
It's a one-stop shop for everything and it's a great way to combine all users'investing in one space. Despite the focus on equities, eToro is one of the best crypto exchanges to this day.
PROS
Great for crypto beginners
Solid crypto/general trading platform
Fully supports credit cards for deposits and withdrawals
CONS
Not listed on stock exchange
No customer support
Live chat only for members
Binance
Unless those who have been living under an anti-crypto rock, they wouldn't be a stranger to Binance. Binance is one of the world's largest and most popular cryptocurrency exchanges. It was founded in 2017 by Changpeng Zhao (CZ) and has since grown to become a leading platform for trading a wide range of cryptocurrencies.
PROS
175+ different digital assets available
Wide range of cryptocurrencies
Fiat-to-Crypto support
CONS
Banned in the USA and several countries, not accessible
The fees and charges are not clear sometimes
Regulatory trouble in various countries
No Built-in wallet
Bad user interface
Lack of community
Coinbase
Coinbase is arguably one of the most famous cryptocurrency exchanges in the world and is known for having one of the best reputations for security. The exchange keeps nearly 99% of its users' digital assets in offline cold storage. Coinbase also requires that users validate a phone number by entering a code they send them through a text message. Coinbase has mandatory two-factor authentication (2FA) on their account, to ensure that their account remains secure. Coinbase is also a publicly traded company meaning it has undergone extra financial and security examinations to reach that status.
PROS
Variety of products including exchange, staking, wallet
Advanced Trading options for experienced traders
Reliable company with solid trust in the community
CONS
Expensive
Complicated fee structure
Unattractive user interface
Toobit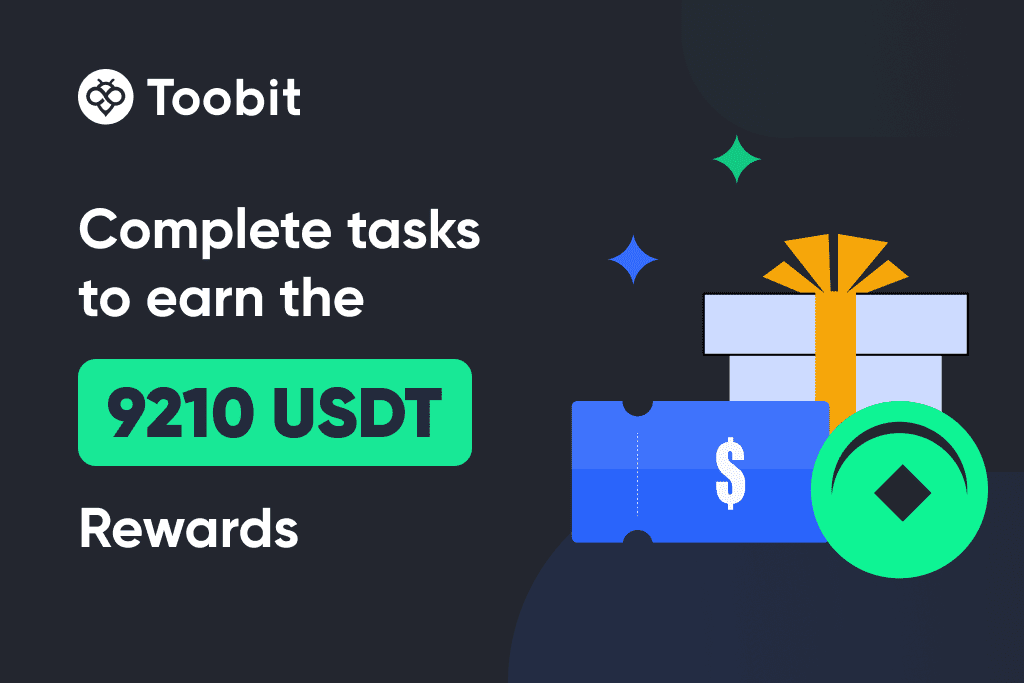 A fresh face but already making waves in the industry, Toobit, is a global platform leading the new generation of cryptocurrency financial services. Launched in 2022, Toobit supports spot trading, crypto deposits, crypto withdrawals, derivatives, copy trading and even buying crypto with credit card.
Compared to other exchanges, Toobit's security has several advantages. The most important thing on any exchange is asset security. Well, Toobit has a three-layer security system, along with a comprehensive security audit. Toobit also has a self-built cold wallet, which is one of the industry's most advanced layered deterministic cold wallet system! All recharge addresses assigned by users on Toobit are cold wallet addresses. In fact, fund collection and withdrawal are completed through offline signatures.
Other than that, Toobit also puts risk control resolution as their priority. With second-level judgment and multi-layer encryption; the system is highly secure. The combination of hot and cold wallets, military-grade encryption measures, asset transaction security is guaranteed on Toobit. They guarantee the security of users' digital assets, 100%.
Toobit is registered and licensed under FinCEN, which makes them certified. Their team is distributed across different regions of the world, including Russia, South Korea and Turkey. Toobit aims to provide a secure and diverse trading experience for investors of all levels. They offer various products and services that are customized for different types of traders; beginners as well as experienced traders.
PROS
Solid assets
Beginner-friendly UI makes it easy to make quick buys
No KYC
Plenty of new events weekly for users
Very active community
CONS
Not available for all countries
Newly established
Bybit
The founders established Bybit, a cryptocurrency derivatives exchange, in March 2018. It's popular in crypto trading because of its easy-to-use interface, advanced features, and support for many trading pairs. Bybit's safety is pretty top notch too, and has gained popularity over the years. However, recently it has dwindled in popularity due to its new cut-throat KYC rules, which forces all users to confirm their identity before using even the simplest of functions on the app. For users who would like to browse around to get familiar before fully committing, this can be quite the drawback.
Safety-wise, Bybit has an impeccable track record. With their new KYC enforcement, their security has been stronger than ever. They are also transparent with their platform, and have taken all measures to prevent any sort of theft that their users could be vulnerable to.
PROS
User-friendly interface
Advanced trading tools
Wide range of contracts
CONS
Mandatory KYC
Complicated
App can be laggy
What Are the Best Crypto Exchange Features?
Safety is always the No.1 feature of a cryptocurrency exchange. But here are some other factors that are important to crypto users as well:
An expertly crafted crypto exchange platform boasts speed, power, and user-friendly navigation. Beyond just aesthetics, an intuitive interface plays a crucial role in safeguarding assets, minimizing errors such as misdirected transfers to the wrong wallet. 
Diversity of Cryptocurrencies
This especially important for high-volume traders who like to swap between a large number of coins. It's not as important to crypto users that like to stick the major cryptos like Bitcoin or Ethereum. Keep in mind that some exchanges will offer certain coins for purchase but not for trading. So make sure the crypto exchange you're interested in has the cryptos you're looking for.
Low Fees
This is another factor that's especially important for high-volume traders but no one likes paying outrageous fees for buying crypto. You'll want pay close attention to deposit fees (which should be low, or free for certain methods) and withdrawal fees. If you're a high-volume trader you'll want to focus on the maker and taker fees on each trade as well. Note that "instant-buy" purchases with credit or debit cards almost always feature the highest fees.
With that, we hope that you can now make the most informed decision about which crypto exchange's safety features are the best for you!
More info:
Best Crypto Exchanges of 2023: https://www.investopedia.com/best-crypto-exchanges-5071855
10 Best Crypto Apps & Exchanges of 2023: https://www.forbes.com/advisor/investing/cryptocurrency/best-crypto-exchanges/